The Whitetop Mountaineers is made up of the duo, Martha Spencer and Jackson Cunningham. They both live in Whitetop, VA, at the highest mountains in Virginia. Their shows feature old time country duet singing, up-tempo old time fiddle, clawhammer banjo, bluegrass mandolin and guitar instrumentals as well as high energy Appalachian dancing. 

The Whitetop Mountaineers have been performing and touring around the globe for many years together, Jackson and Martha have played concerts, festivals, workshops, and dances throughout the United States, Canada, UK, Ireland, Australia and New Zealand, including such venues as: Merlefest, Smithsonian Folklife Festival in Washington DC, National Folk Festival in Richmond, GrahamfestUSA, San Francisco Bluegrass and Old Time Festival, Folklore Society of Greater Washington, Cornish Bluegrass Festival in England, Tamworth Country Music Festival in NSW, Australia, Open House Festival in Belfast Ireland, and Woodford Folk Festival in Queensland, Australia, The National Folk Festival in Canberra, Australia, The National Folk Festival in Butte Montana, The Port Fairy Folk Festival in Port Fairy, Australia, The Apollo Bay Music Festival in Apollo Bay, Australia, along with many other festivals and venues.
They were also included on the NCTA: Crooked Road Mountain Music Tour of the West Coast, and again in 2010, The Crooked Road East Coast Tour.

Along with performing as a duet act, they also are members of the Whitetop Mountain Band, which is made up mostly of the Spencer family and is one of the most popular old time bands in Southwest Virginia. The band has won many competitions and awards in band, vocals, fiddle, mandolin, banjo, duet singing, and dance throughout the years in Fiddler's Conventions throughout the Virginia, North Carolina, Tennessee, and other southern states. The Spencer family and Whitetop Mountain Band has also been featured in a number of magazine articles, books, and television and radio programs including "A Hotbed of Musicians", "Strings of Life", "In Good Keeping", "Guide to the Crooked Road", PBS, and CMT. 

They have recorded four duet albums: "FEES RIDGE",  "VIRGINIA-CAROLINA",  "HOME ON THE MOUNTAIN"  and "GO AWAY WITH ME: SONGS FROM VIRGINIA'S HILLS AND HOLLERS" 
They also have many recordings with the Whitetop Mountain Band throughout the years such as Arhoolie, Heritage and Virginia Foundation for the Humanities "Crooked Road Series" label. In 2014, the Whitetop Mountaineers won "Entertainers of the Year" in the Americana category at the Appalachian Cultural Music Association (ACMA) awards.

--------------------------------------------------------------------------------------------------------------------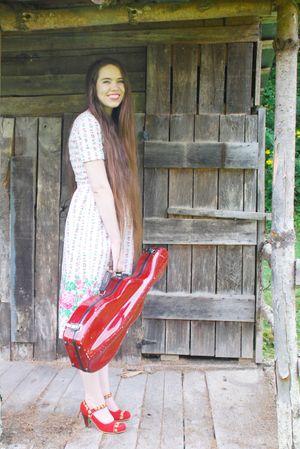 Photo by Anita Poplin






























 
Martha grew up on Whitetop Mountain in a musical family; her uncle Albert Hash was legendary fiddler and instrument maker that gained widespread attention for his music and craft. He had a great impact on old time music and taught countless musicians and luthiers. Her parents, Thornton Spencer and Emily Spencer, are the leaders of the Whitetop Mountain Band and are well known and respected musicians and teachers of old time music. Her great-grandfather, Bud Spencer, won many big dance competitions such as the Whitetop Folk Festival in the 1930s. Martha began dancing and playing at very young age. Now, Martha plays fiddle, banjo, guitar, bass, dulcimer and sings. She has won competitions on banjo, fiddle, and vocals. She has also been widely recognized for her Appalachian dancing. She has took part in Master Workshops on Dance at the National Folk Festival (USA), Woodford Folk Festival (AU), and Lowell Folk Festival (USA) and been featured as a dancer at several other festivals and workshops. In 2006, Martha and her father, took part in the Virginia Foundation of the Humanities Master/Apprenticeship Program for Old Time Fiddling Tradition. Martha has also been very active in passing on the music and dance traditions to youth in her local school and neighboring county schools as well. Since high school, she taught as a
Junior Appalachian Music
(JAM) instructor in Ashe County, NC, and currently teaches in the JAM program in Ashe and Alleghany County in fiddle, banjo, guitar, and dance instruction.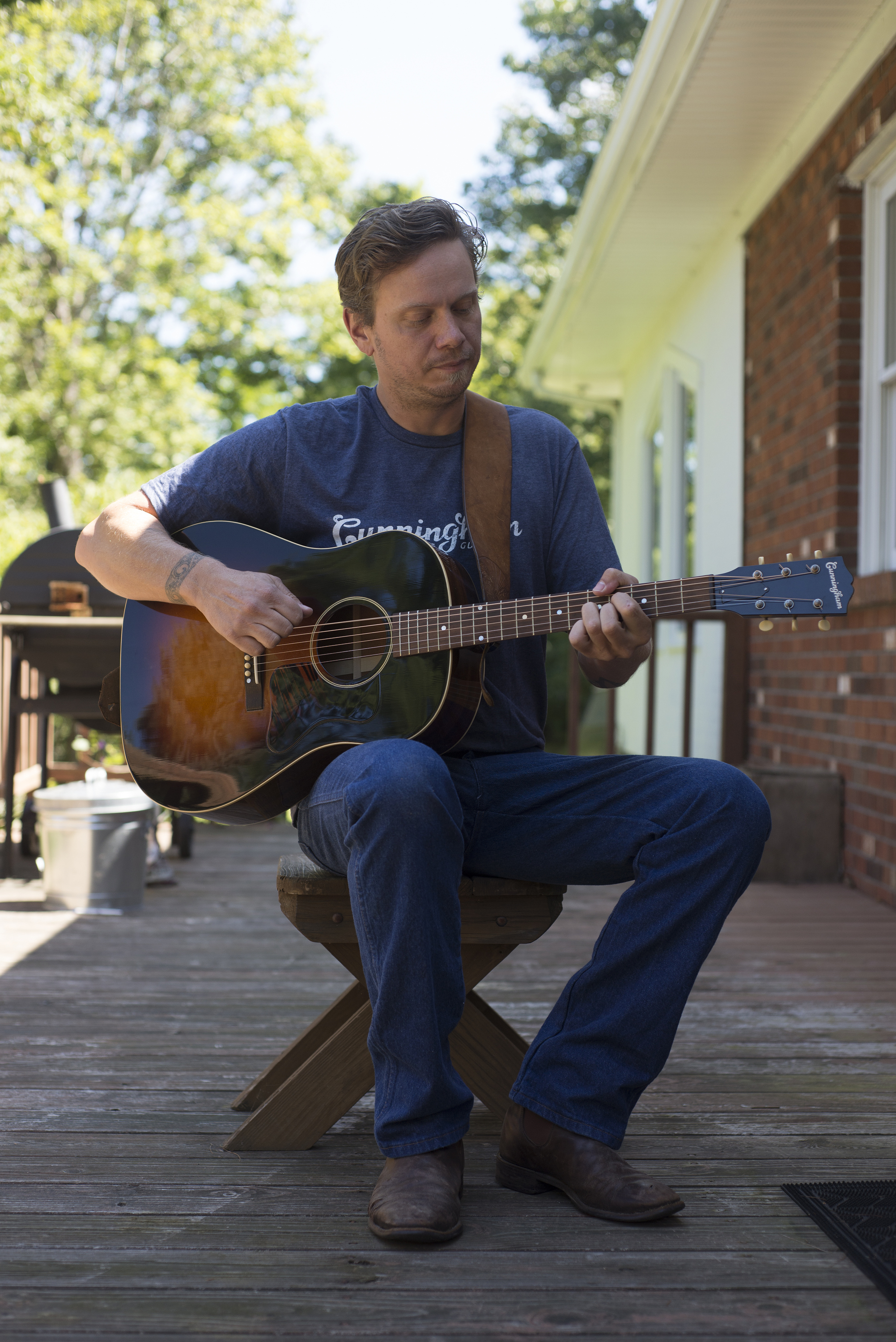 Jackson Cunningham began playing music at the age of 8 on the piano, and the guitar at the age of nine and currently plays guitar, mandolin, claw hammer banjo as well as singing lead and harmony parts. Jackson has played in several bluegrass and old time bands from the West to the East Coast. 
Jackson has also recorded and performed with trio and duet groups. Along with the four Whitetop Mountaineers recordings, He has been featured on several Whitetop Mountain Band recordings, The Virginia Foundation for the Humanities "Crooked Road" Series recording "Old-Time Duets" with Anya Hinkle, Mac&Jenny Traynham's  "Never Grow Old", as well as The Cabin Creek Boys two recordings "Field Creek Stomp" and "Fire on the Mountain".
Since moving to Virginia, he has drawn much attention for his powerful traditional mandolin playing, guitar playing, and high lonesome singing.

In 2005, When Jackson met the late Audrey Hash Ham, A Virginia Master Artist in fiddle making who learned her skills from her father, Albert Hash
Jackson immediately begun making fiddles under Audrey's guidance, and soon he was building custom hand-crafted fiddles, some with ornate carvings and inlay, and fashioned of local Red Spruce and Maple trees, just like Audrey and Alberts.
This apprenticeship led to banjo and guitar making, and since then Jackson, learning from many generous local luthiers has become one of the up and coming guitar makers around today, specailizing in Gibson style reproduction building that feature archtop models, jumbo and small body flattop guitars.

There is more information on Jackson's instruments on Jackson's shop page, as well as his Cunningham Handmade Instruments Facebook page.