The Whitetop Mountaineers Will be performing at The Richmond Folk Festival this weekend, October 10-12, We will be playing on various stages all weekend.
Be sure to stop by the Union/University of
Richmond Virginia Folklife Area
for 
Sharing Living Traditions: Celebrating 25 Years of the Virginia Folklife Program At the Richmond Folk Festival
. Jackson will be demonstrating guitar and fiddle making on saturday, as well was many great virginia craftspeople and performers.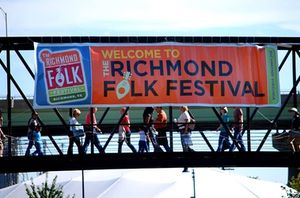 For details of our show times as well as all the the great performers check out the official festival schedule here. This is one of our favorite festivals, we hope to see you there!